The project BA.R.CO.DE (Balkan's Rainbow Coloured Dawn Emerges) was organized by United Societies of Balkans and Thessaloniki Pride in Thessaloniki on January 8-13, 2013.
Its aim was to gather 28 young activists and representatives of LGBTI communities from Eastern Europe and beyond in order to participate in the international meeting.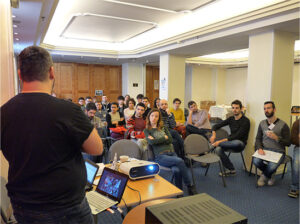 The goals of the meeting were the confrontation of stereotypes and prejudices based on sexual orientation and raising of awareness about LGBTI rights. Also, the participants evaluated their actions and strengthen the networking between them by setting specific goals for the future, considering even the possibility of a Balkan Pride.