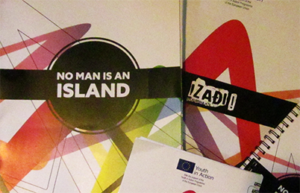 "No Man is an Island" was a project implemented by LGB Youth Support Group "COME OUT" from Novi Sad on 7-16 April 2014, in partnership with organisations from Armenia, Azerbaijan, Greece, Italy, Portugal, Turkey and Ukraine.
It's main idea was to gather practitioners who are working with young LGBTI people in the field of psycho-social support, to exchange knowledge and create new, as well as to build long-lasting partnerships and develop joint projects.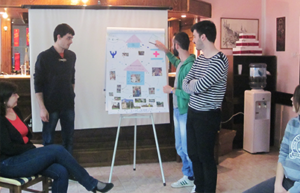 Thus,
the specific objectives were:
– to exchange experience, and enrich current practices in the field of psycho-social support for young LGBTI people
– to educate participants on project writing and project cycle management and
– to identify possibilities for future cooperation and produce joint project applications
The project was funded by Youth in Action.